Life is changing, everybody is talking about the new norms
By SCOLVO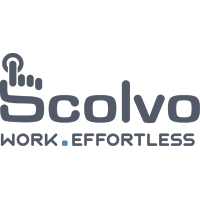 What are the new norms? Globally we have experienced something that we have not seen before. Humanity has had to battle in wars, had to survive earthquakes and floods, but only the two World Wars affected the whole civilization like the current pandemic.
A new task to all of us is to adjust our lives to the changed environment, to the new rules and regulations which put a pressure on us the same way as if we are employees of a company or if we are the employers.
People have to tackle new responsibilities, in order to slow down the virus exposure and save the people in their micro and macro environment.
To help this, the @WHO has issued new guidelines which are supposed to support our daily life, our wellbeing, our mental health.
How can people of a company easily adopt the new regulations regardless of their position?
What kind of tools are available to integrate into the organisation's routine?
SCOLVO has worked on a solution from the very beginning and created CORINFO which they offer now FREE .
Why SCOLVO?
As all SCOLVO mobile applications, CORINFO is based on a unique development framework that enables to personalise quickly the mobile (iOS, Android) application using the pre-built elements.
Therefore the implementation time can be much faster than for any similar application.
What can CORINFO provide?
Secure database (GDPR compliant)
Flexible and easily amendable customer content
Predefined and tailor made reports and dashboards
Accurate forecast based on predictive data analysis and built in formulas
Available customer content packages:
Return to office – collects information from employees to show their readiness to return to work 
Virus exposure – accurate picture of risks, assuring employees of infection-free office
Office occupancy – supports planning the workplace capacity (parking, canteen, office, meeting rooms)
Employees wellbeing – honest and open information about quality and safety of the physical work environment, to show how employees feel about it