PREVIOUS SUPPLIERS FROM 2020

ASE Corporate Eyecare Ltd
EyecarePlans offer a complete corporate eyecare service.  Available for computer users, corporate drivers, and prescription safety users, we also offer bespoke eyecare and eyewear for specialist users and industries.

Arco is the UK's leading safety company, distributing a world-class range of over 200,000 quality assured branded and own brand products plus professional services encompassing training, consultancy and site services.

Peoplesafe offer an exclusive range of lone worker safety devices and smartphone apps connected to our 24/7 ARC. Certified against BS 8484:2016, ISO 9001, Secured by Design.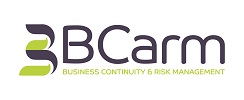 If you believe that risk management should deliver more than just protection and compliance; that it can enhance business results, build a culture of employee engagement, deliver improved operational performance and competitive advantage – so do we!

SHE Software 
SHE Software are experts in the application of technology to solve customer's health and safety challenges. Assure, our health and safety software solution provides organisations with an easily accessible way to manage health. Safety and compliance. Assure empowers health and safety professionals to draw insight from their data and make proactive interventions.